F11 - Full screen
F11 - Normal view

Home & Contents

"Alt" + ß
or Backspace
to go back pages

Contents
Journey through the Devonport Leat Tunnel
(Yelverton-Clearbrook section)
Weds 3 August 2011
Apparently, the leat shows "cut and cover" construction, being roofed after cutting to protect it against falling debris, animals, etc.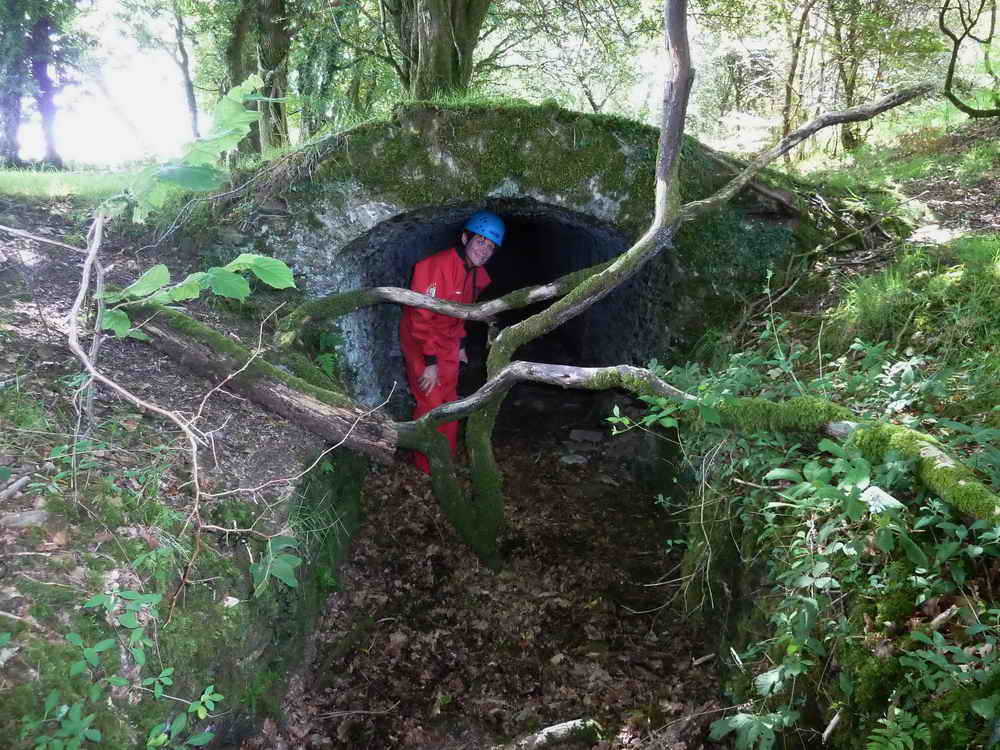 Entering the 200-yard long tunnel at the Yelverton end - making sure that the way in (or, from the other end, out) wasn't blocked!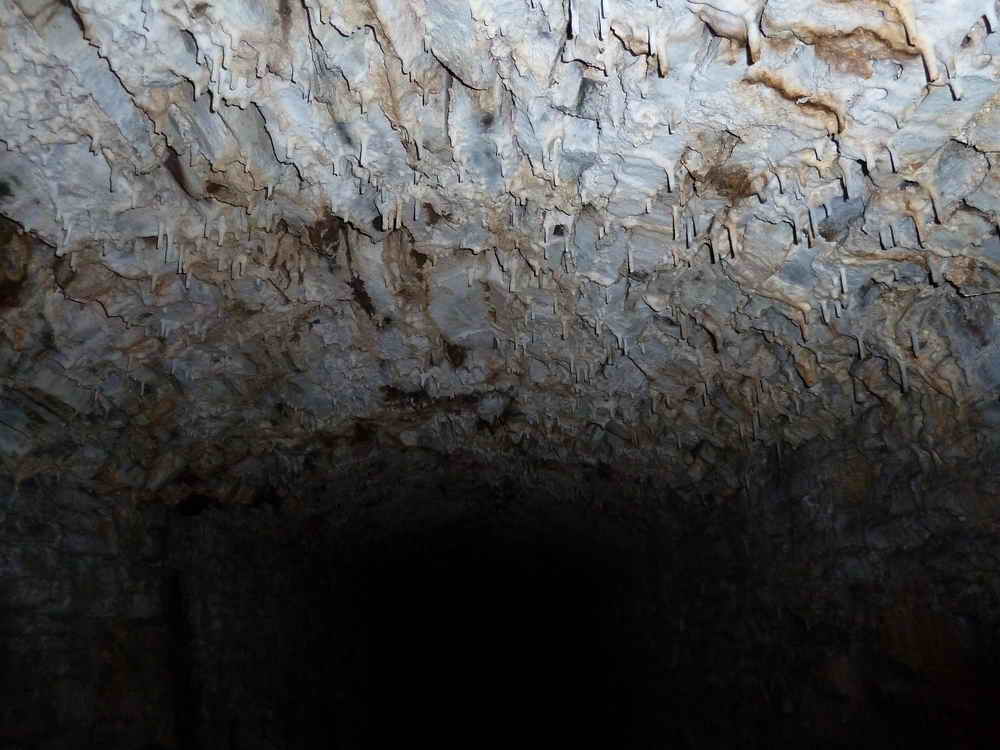 Small stalactites on the roof some way inside the entrance.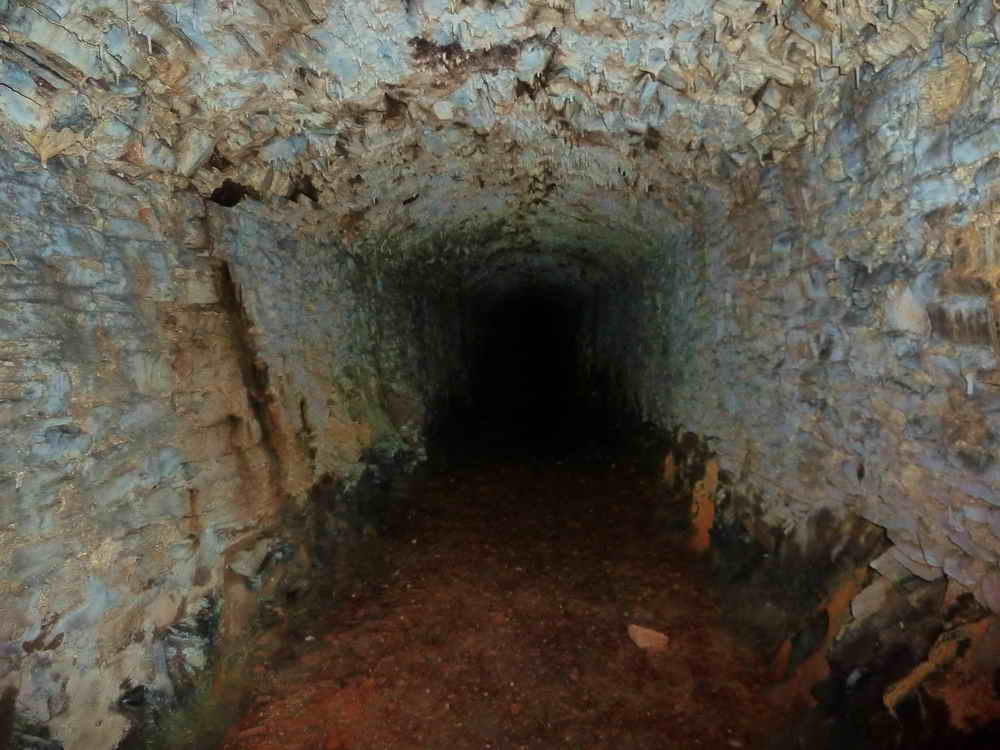 One general view of the tunnel looks much the same as any other view! ...... On, into the darkness .....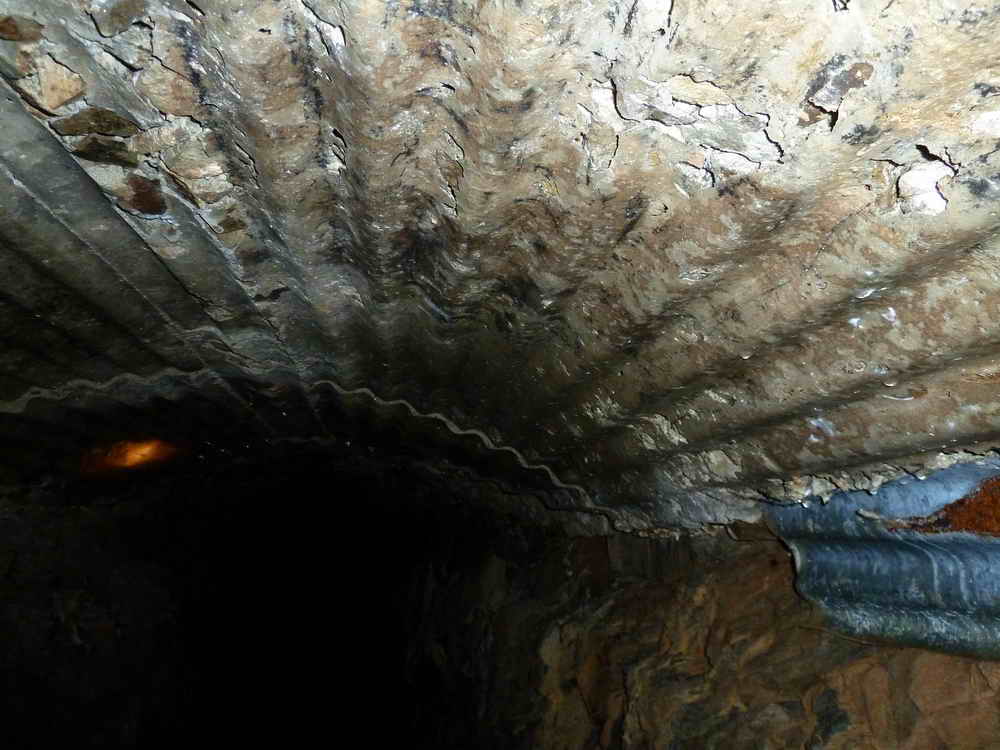 A short section of the roof utilised corrugated iron sheeting - invented 1820s. The light from a torch is captured on the tunnel roof.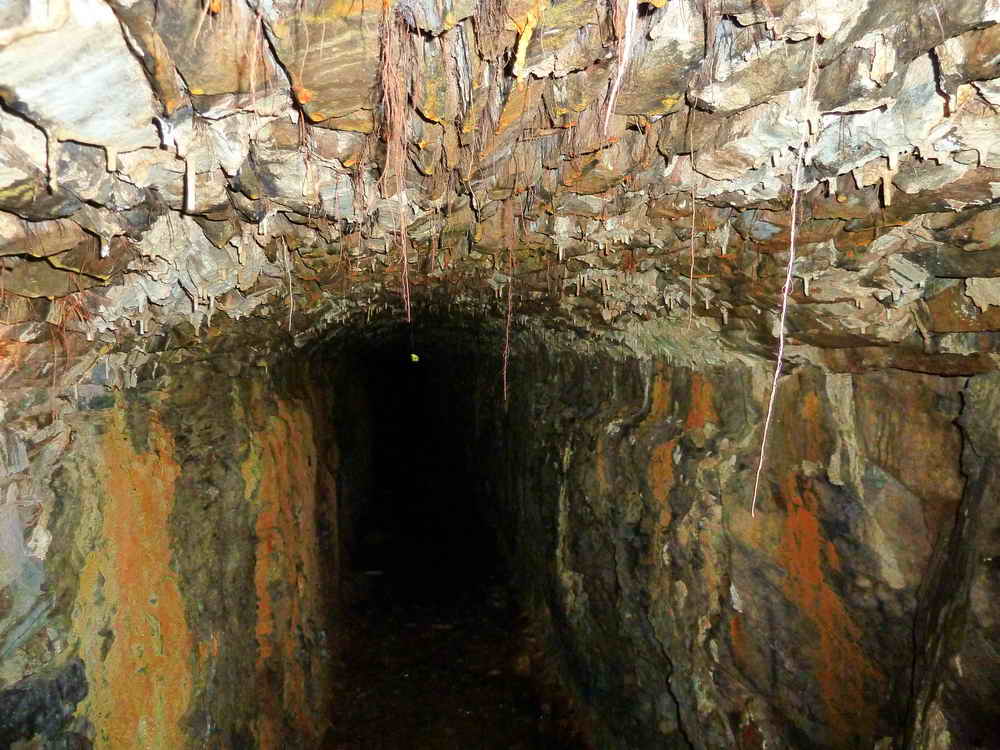 Looking back, small roots are seen hanging from the roof - from what - brambles, bracken or nearby oak trees above?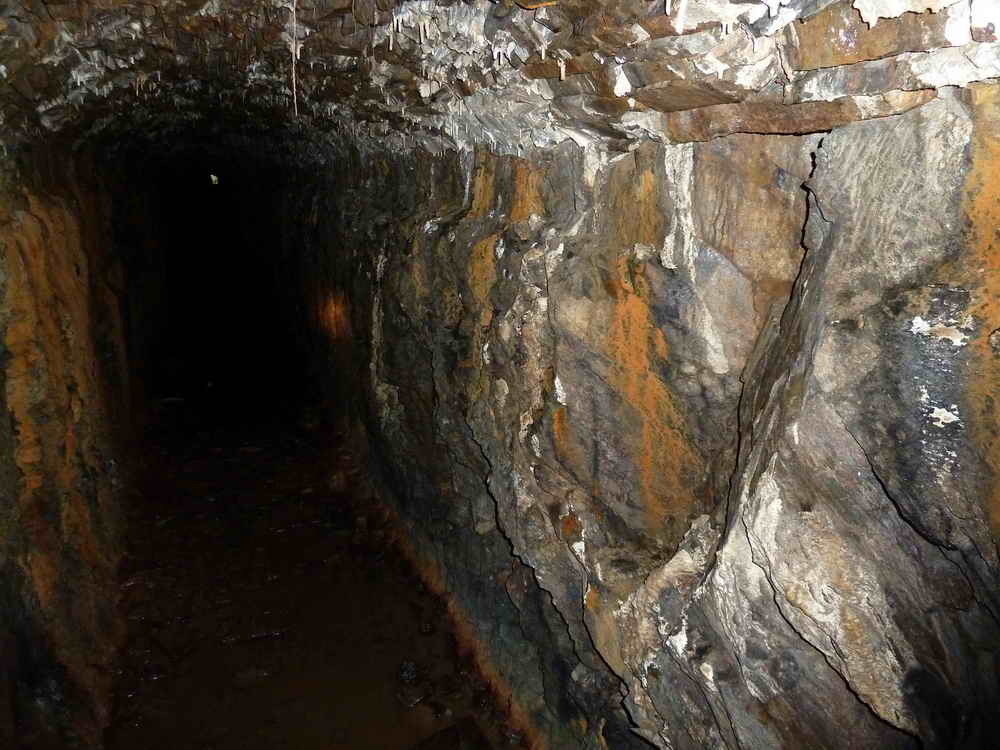 The tunnel seems to go through either solid or very large chunks of (sedimentary) rock in places.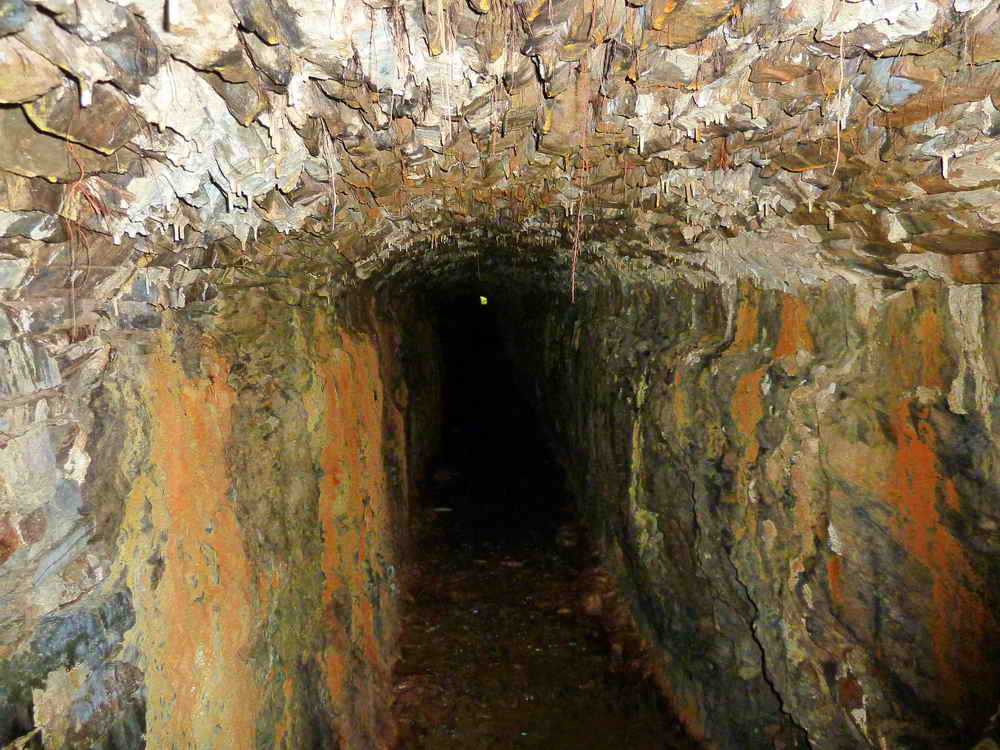 Looking back at the entrance - a far light! Small roots still present.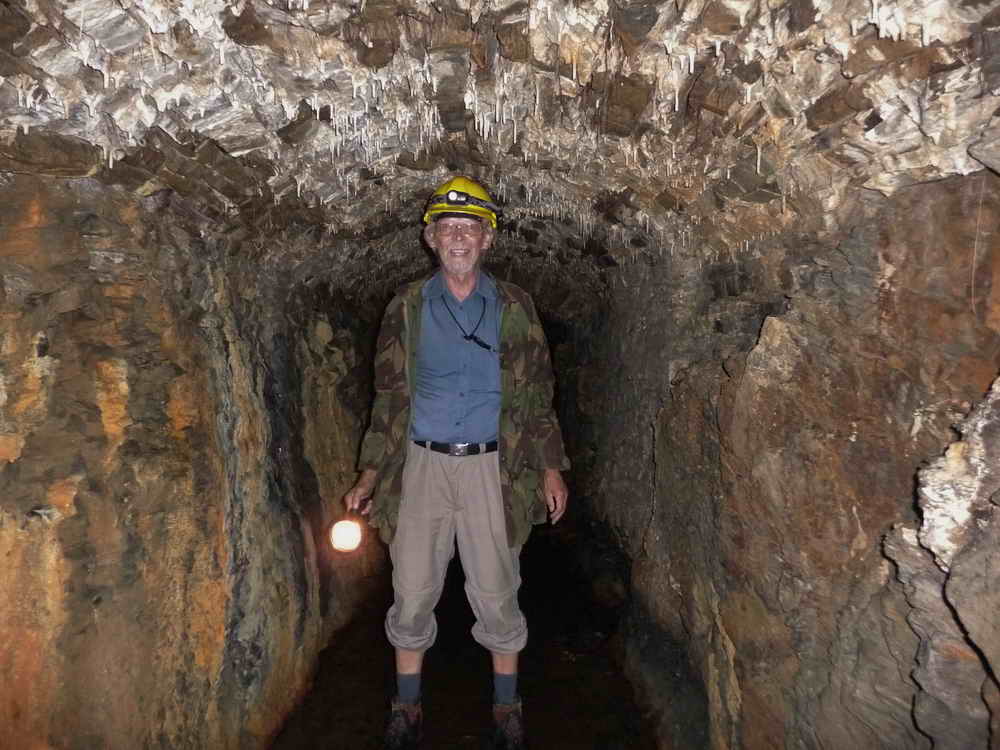 Paddling and showing the height of the tunnel in the mid-section - fool!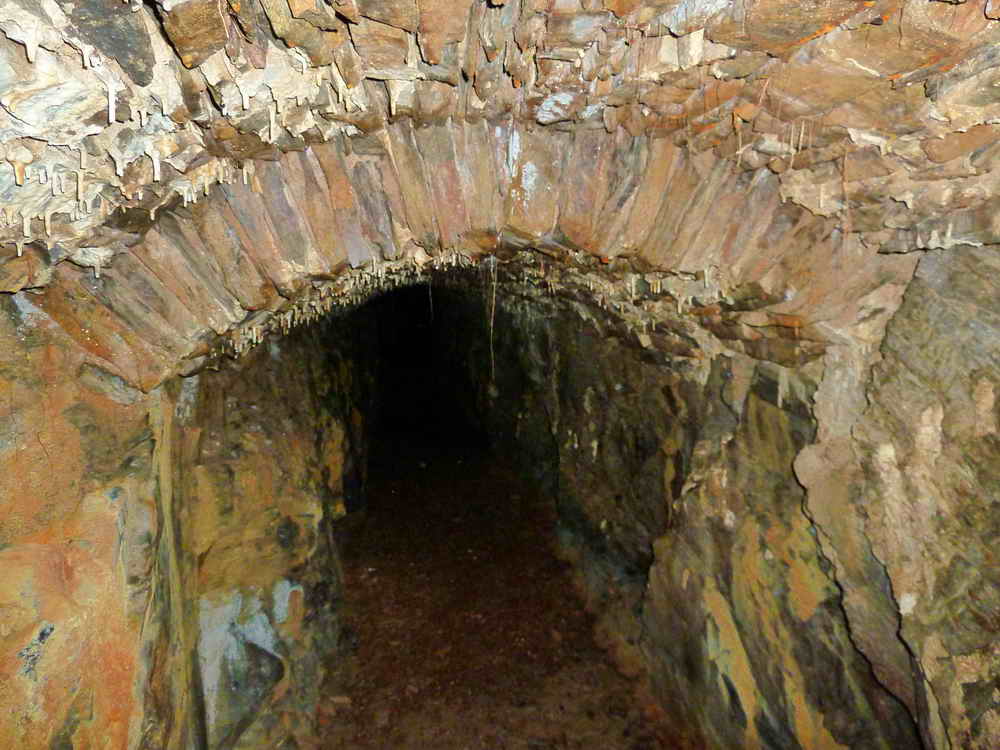 In the middle of the tunnel there are two "arches" in the roof, a few yards apart. This is one, still with the occasional dangling root ......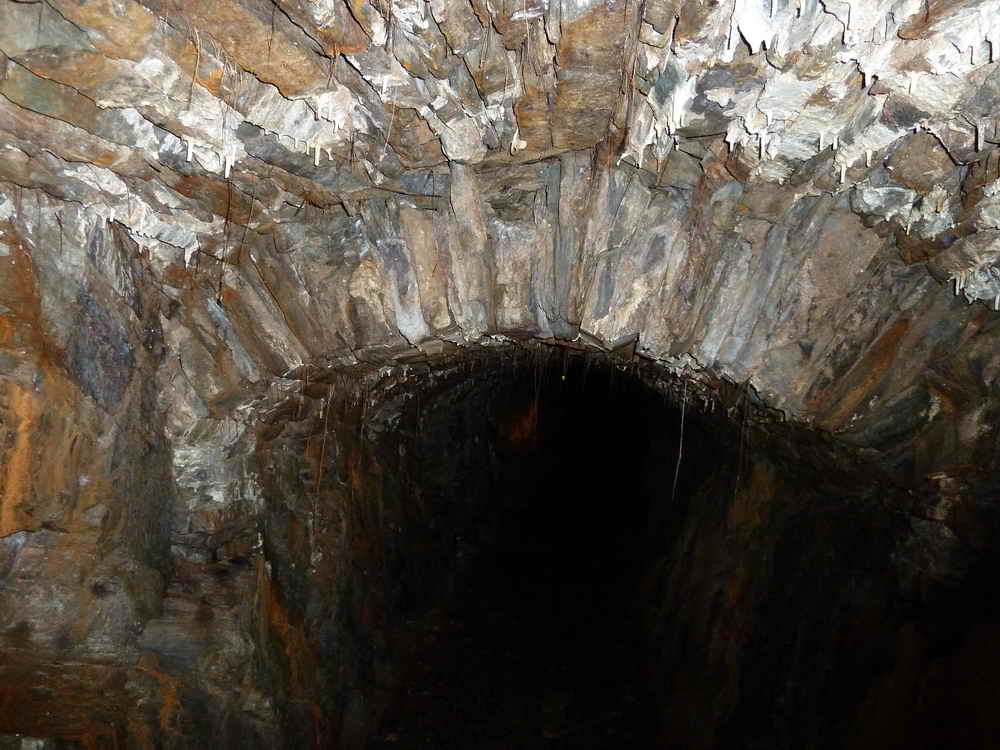 This is the other arch.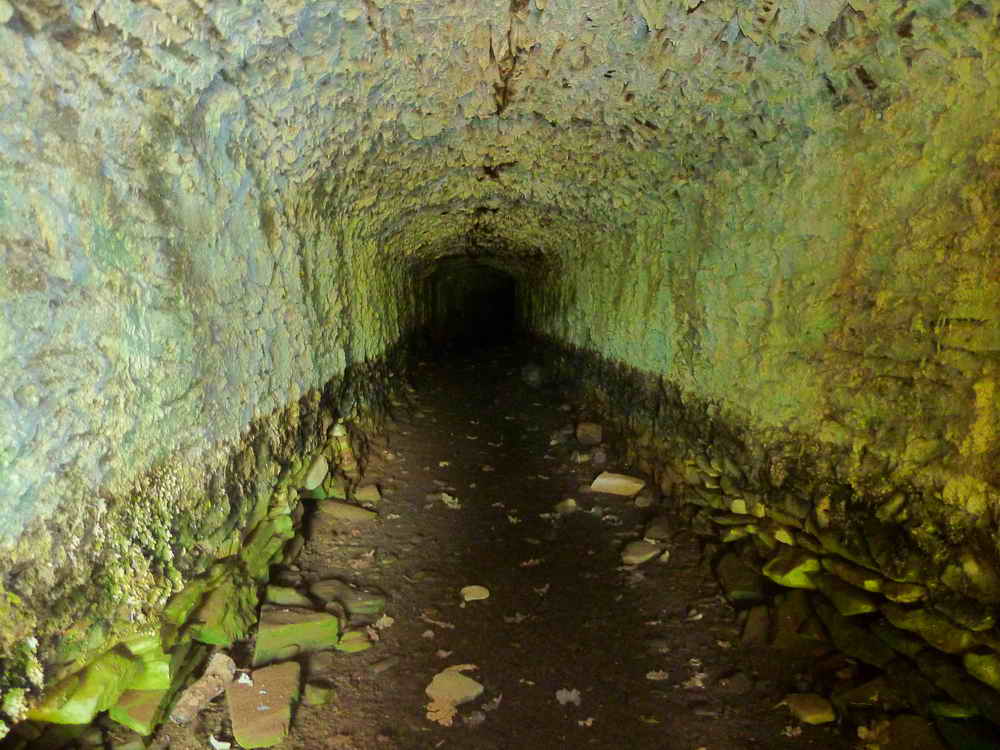 There is water in the middle of the tunnel, perhaps 1½-inches deep on this occasion, although a much higher "tidemark" can be seen.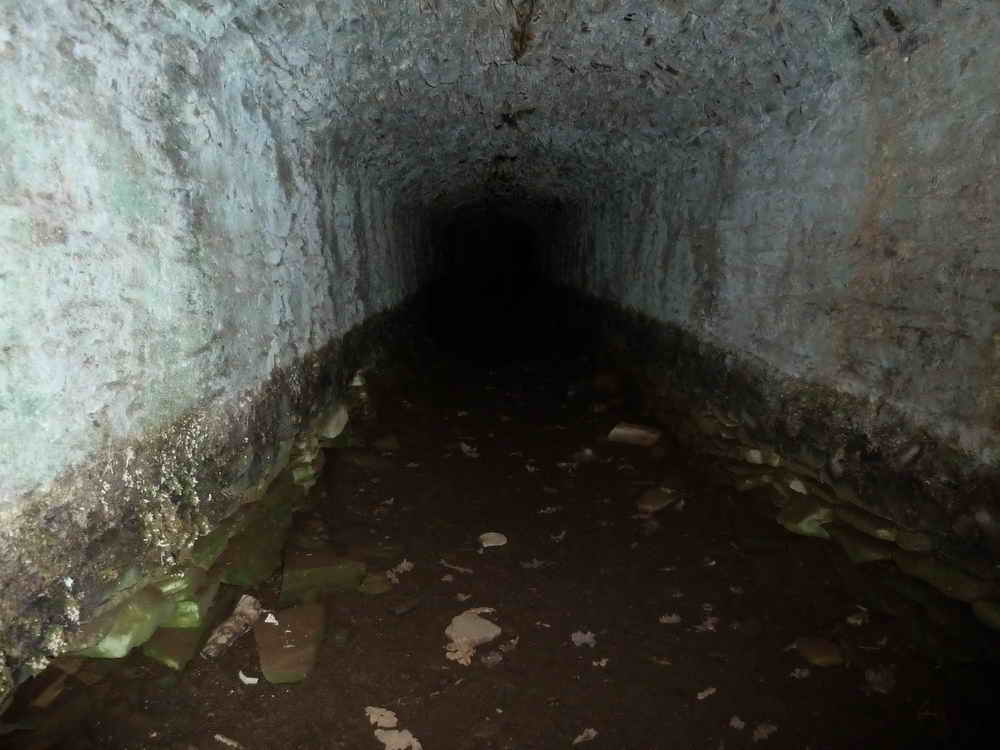 Water ahead, also the tunnel seems wider.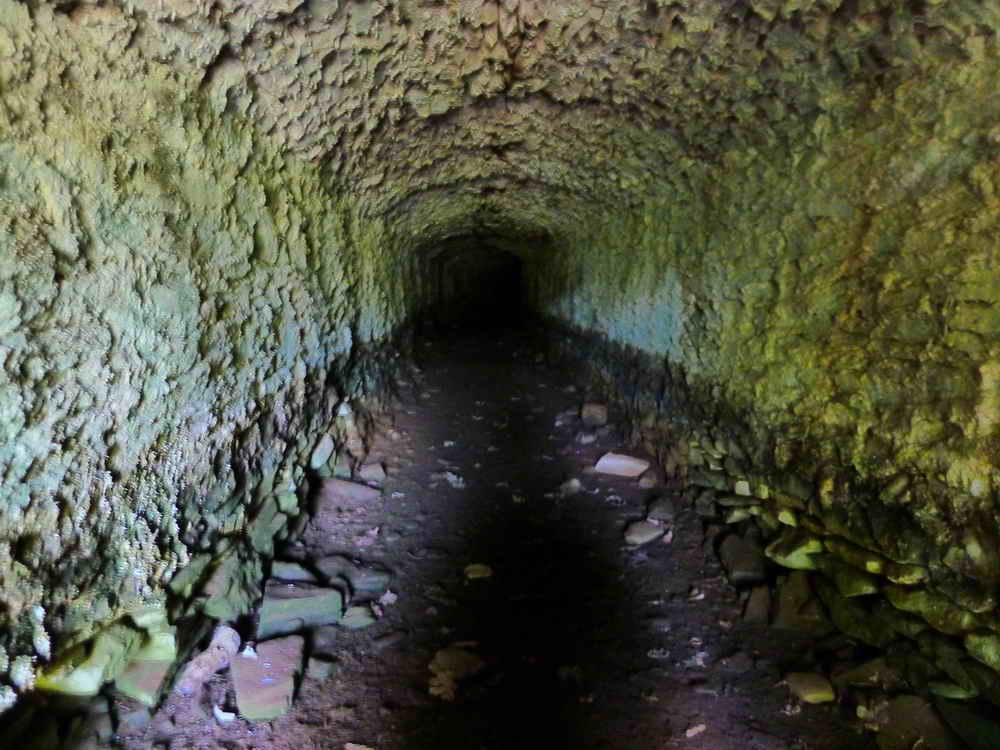 Looking back from near the exit at the Clearbrook end. There was a very large bat in this section - Greater Horseshoe Bat? Unlike other bats, Horseshoe bats cannot crawl and have to fly straight to their roosting place.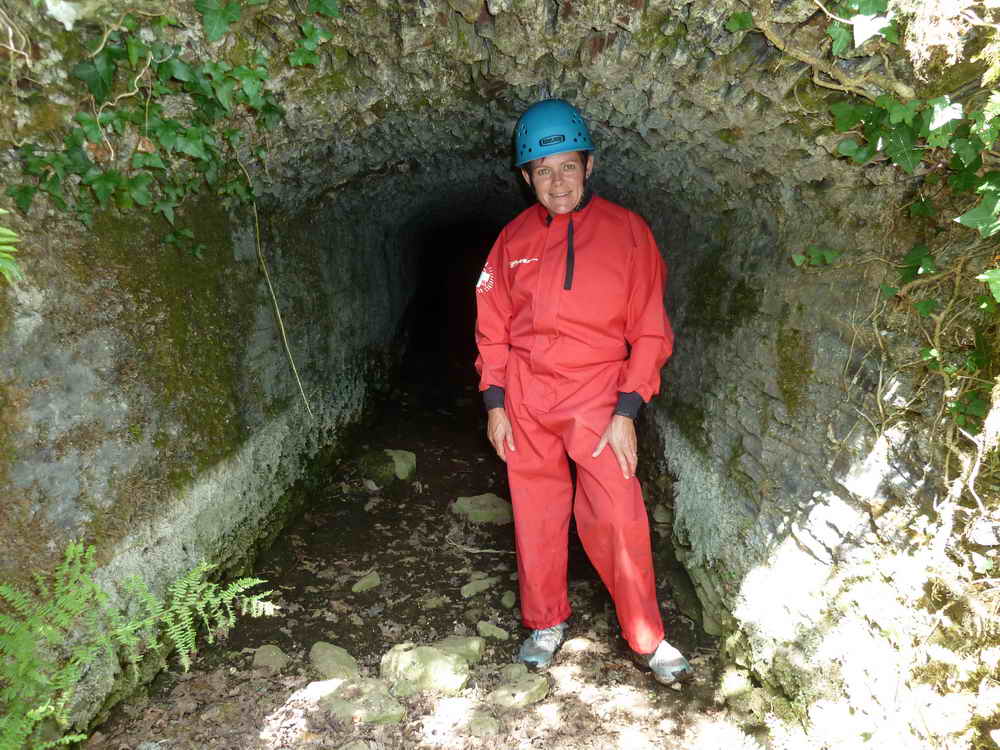 Resplendent in a red PVC caving suit, just inside the tunnel entrance at the Clearbrook end.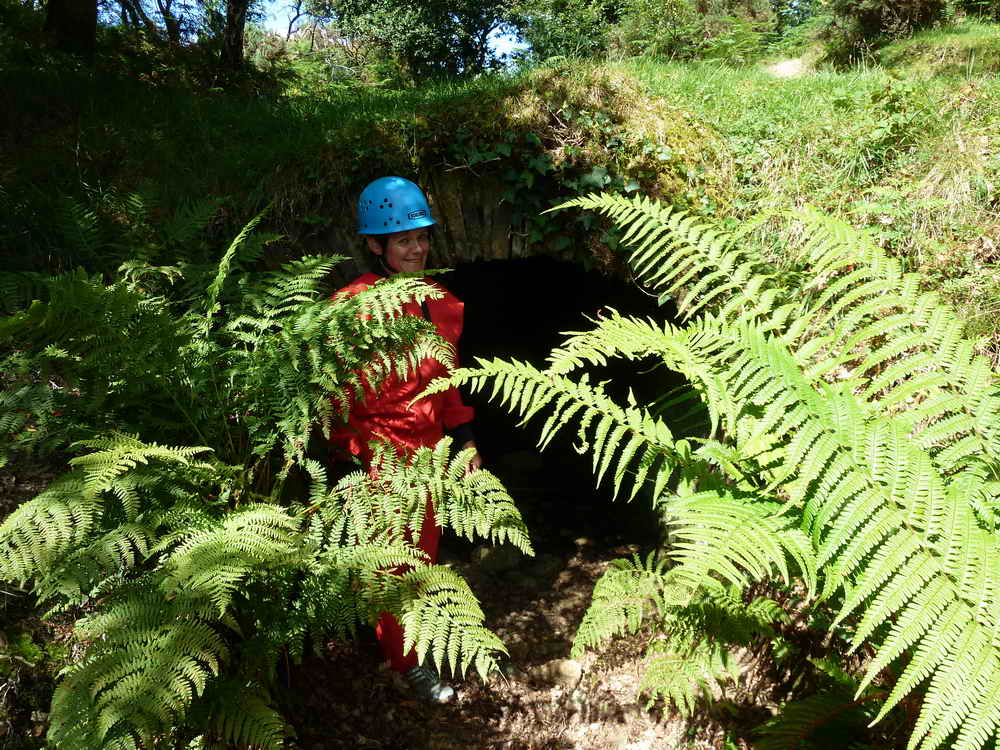 Final photo from outside the tunnel entrance, where Tavistock Taskforce started work. Our emergence surprised a couple of passers-by!
All photographs on this web site are copyright ©2007-2016 Keith Ryan.
All rights reserved - please email for permissions