This walk: 2010-4-14. Bel Tor Corner, Bel Tor, Venford Reservoir, Sharp Tor, Mel Tor, slotted gate posts (two types), Dr Blackall's Drive, Double Dart River, common gorse, blackthorn blossom (Sloe - Prunus spinosa), with lichen, Leigh Tor, elder tree, oak tree, wild sweet violet, Dartmoor ponies.
Click to see 2nd page from this walk
Walk details below - Information about the route etc.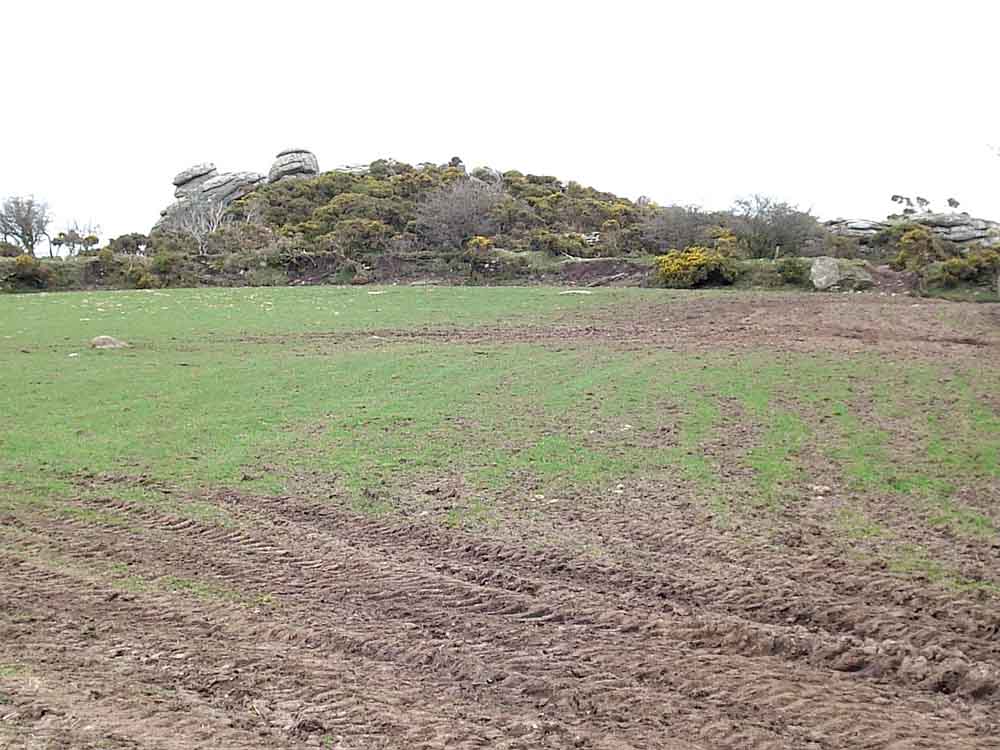 Zoomed view of Bel Tor, at SX 696 729, elevation 315 m (1033 ft) .....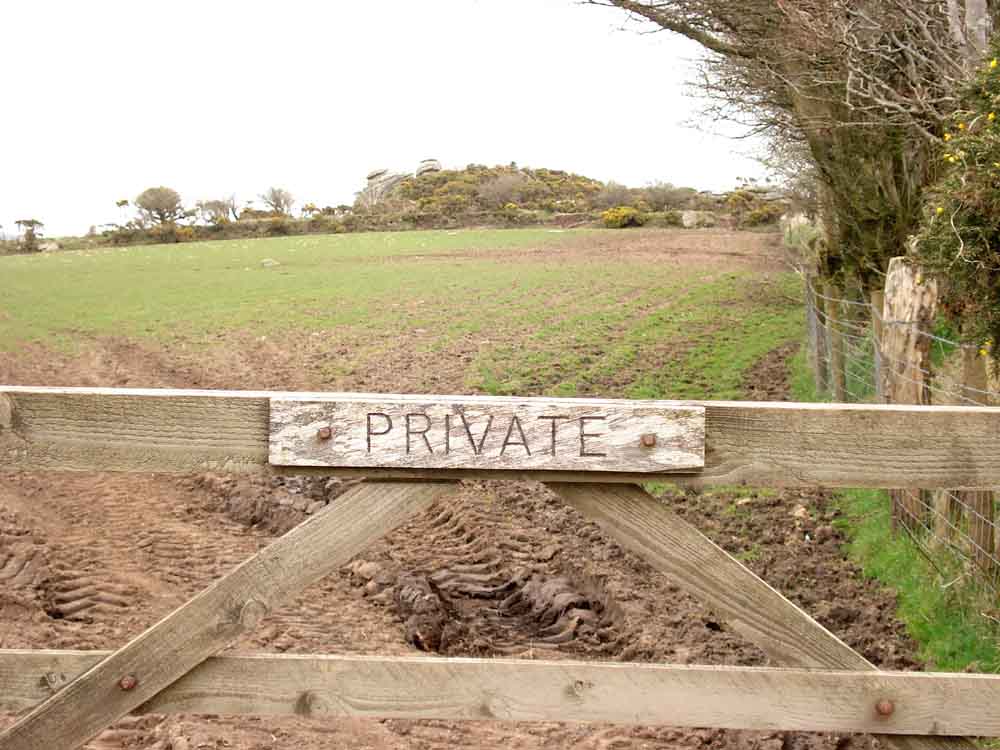 Bel Tor is on private land.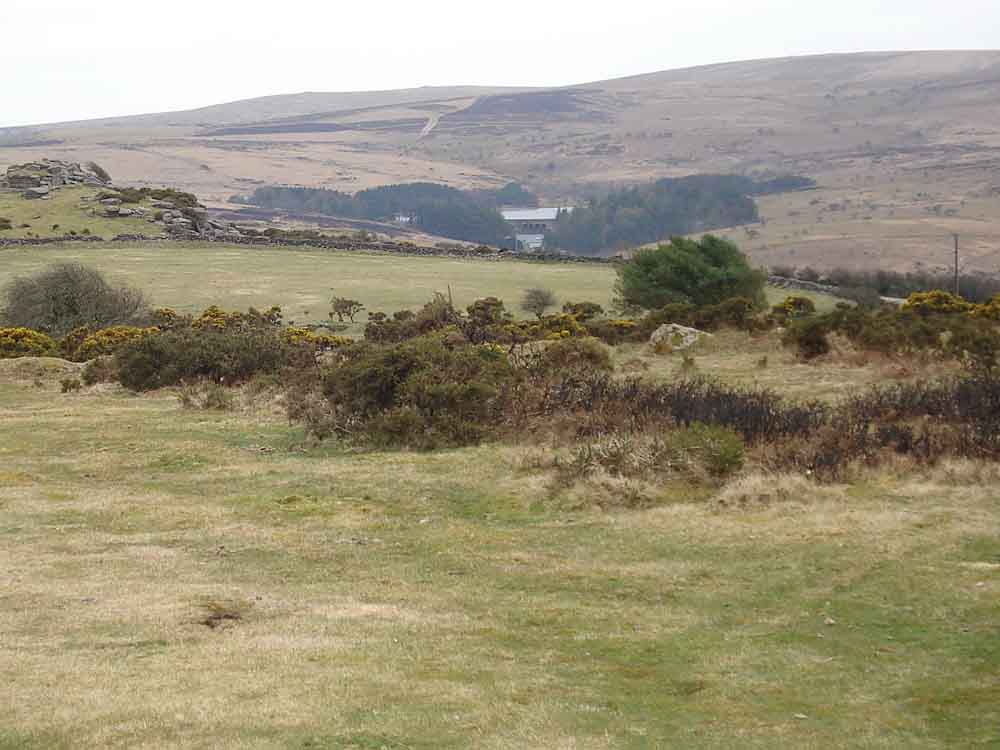 Distant view of Venford Reservoir.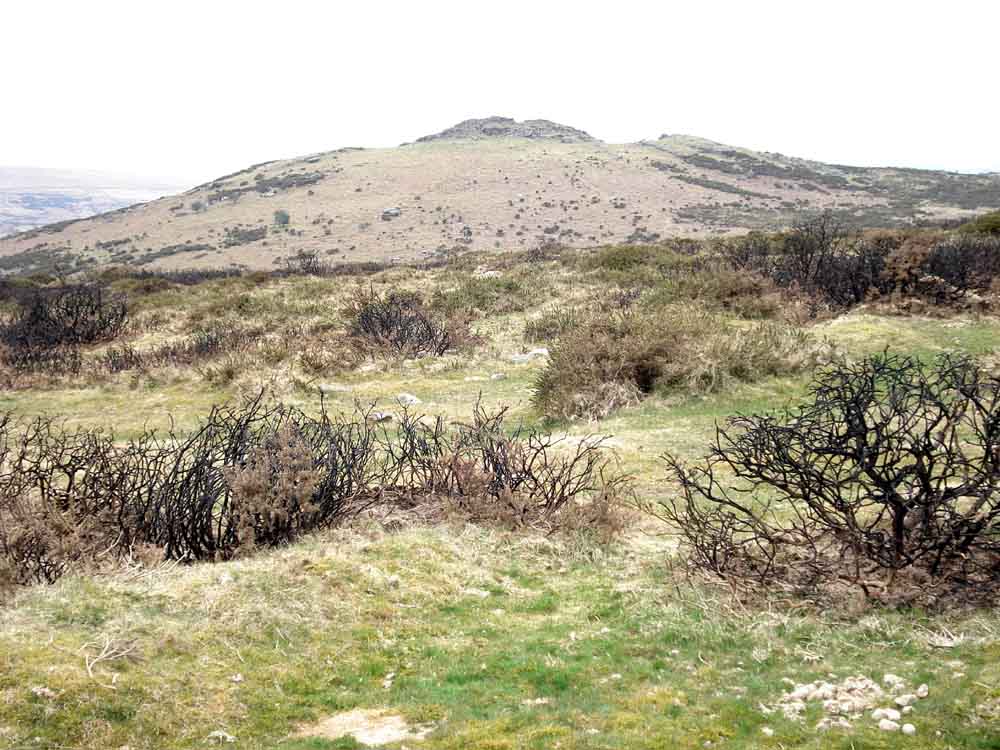 Sharp Tor, at SX 686 729, elevation 380 m (1246 ft).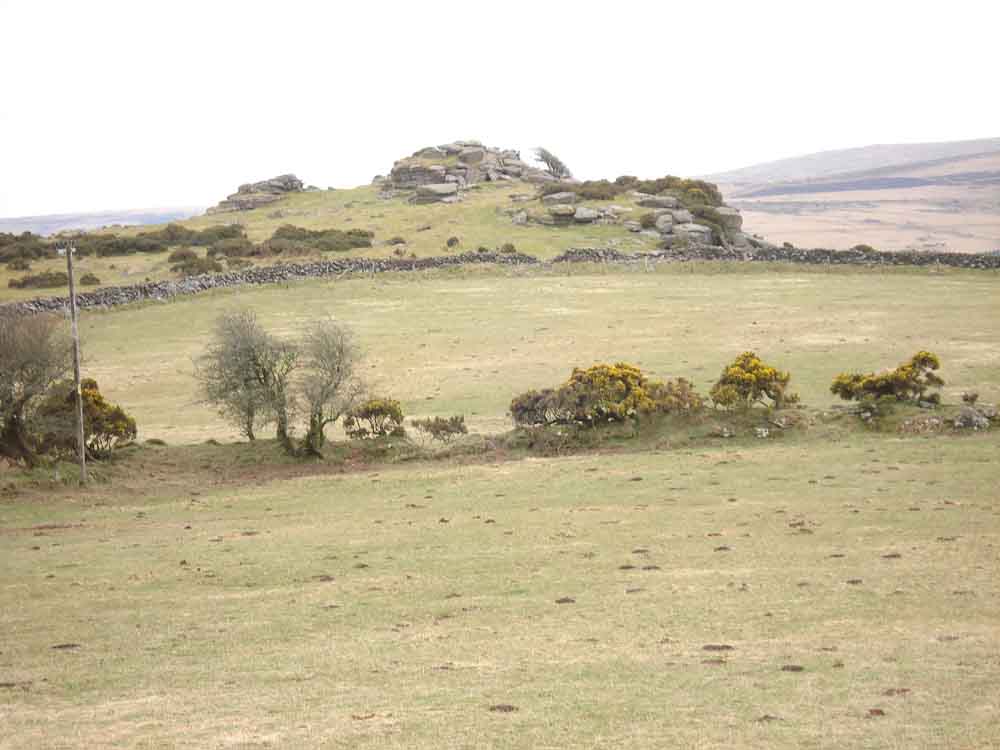 Mel Tor, at SX 693 725, elevation 346 m (1135 ft).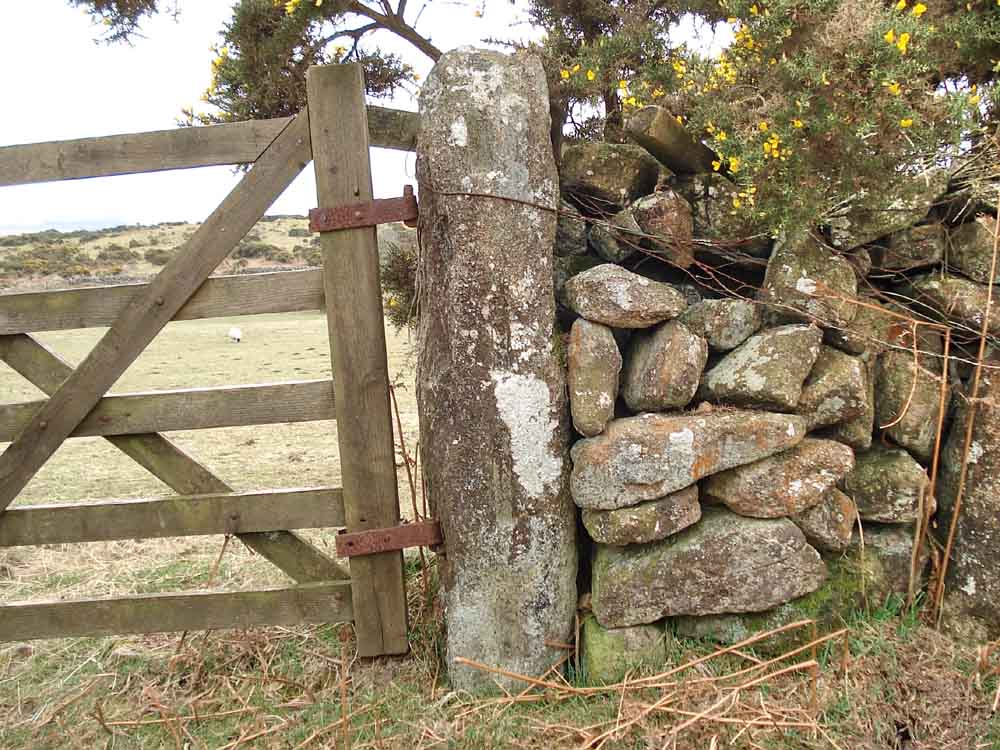 A slotted gate post that is probably the complementary post in a pair. This post has slots that "go in" from the top as though the bars were slid in from above, probably after the other end was slid into a definite oblong slot in the other post in the pair (see next photo) .....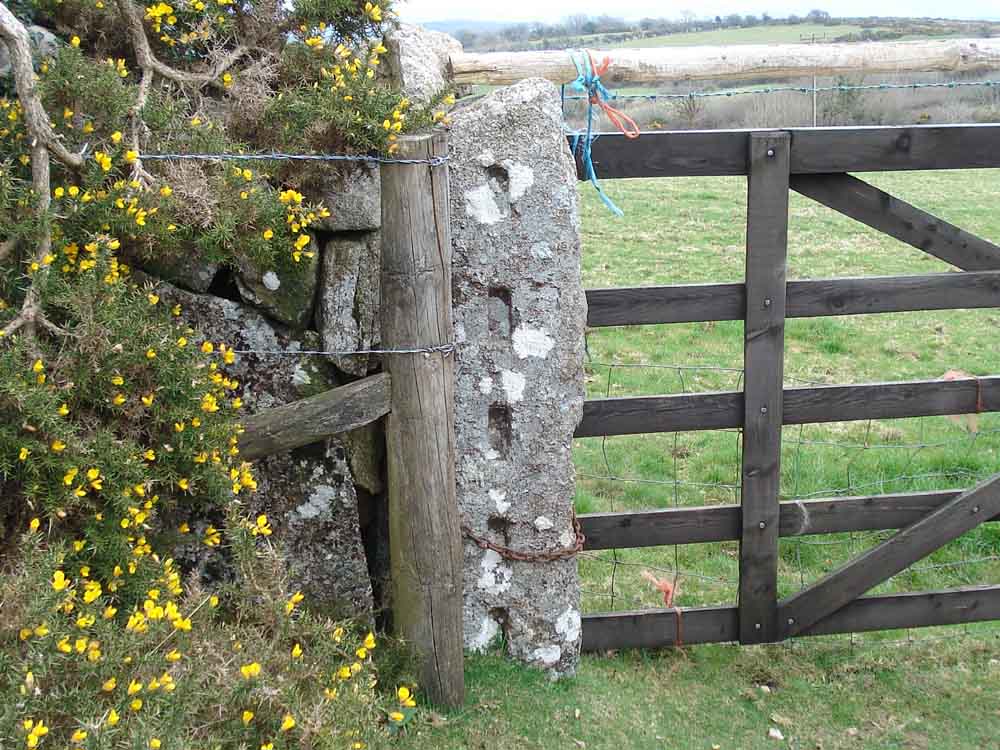 Slotted gate post, with the square-cut, deep slot, which would form a pair with the type in the previous photo. A modern form of slotted post (for fencing) can be bought today, here!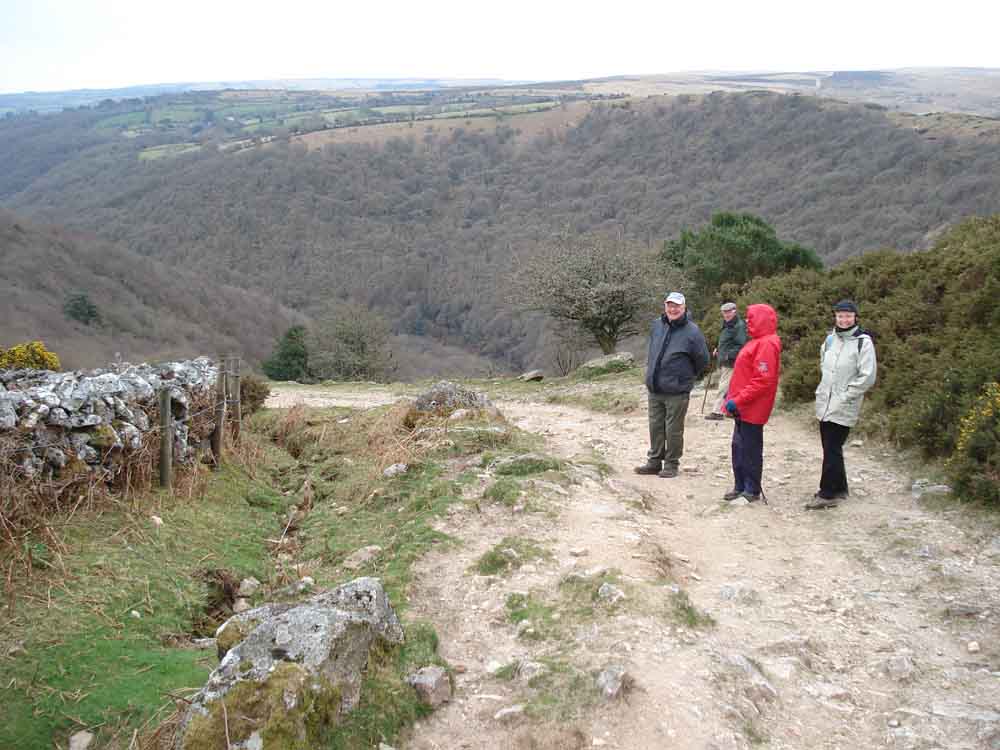 On Dr Blackall's Drive, with a first view of the Double Dart River (this being below Dartmeet where the East Dart and West Dart Rivers join together at their confluence point.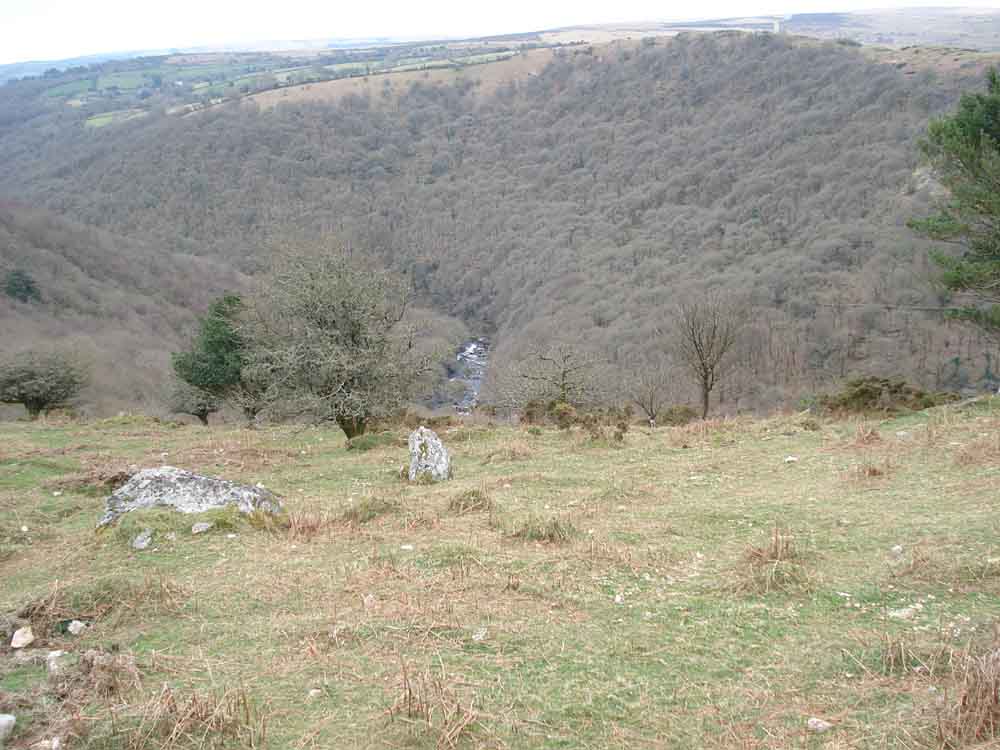 A view of the Double Dart River .....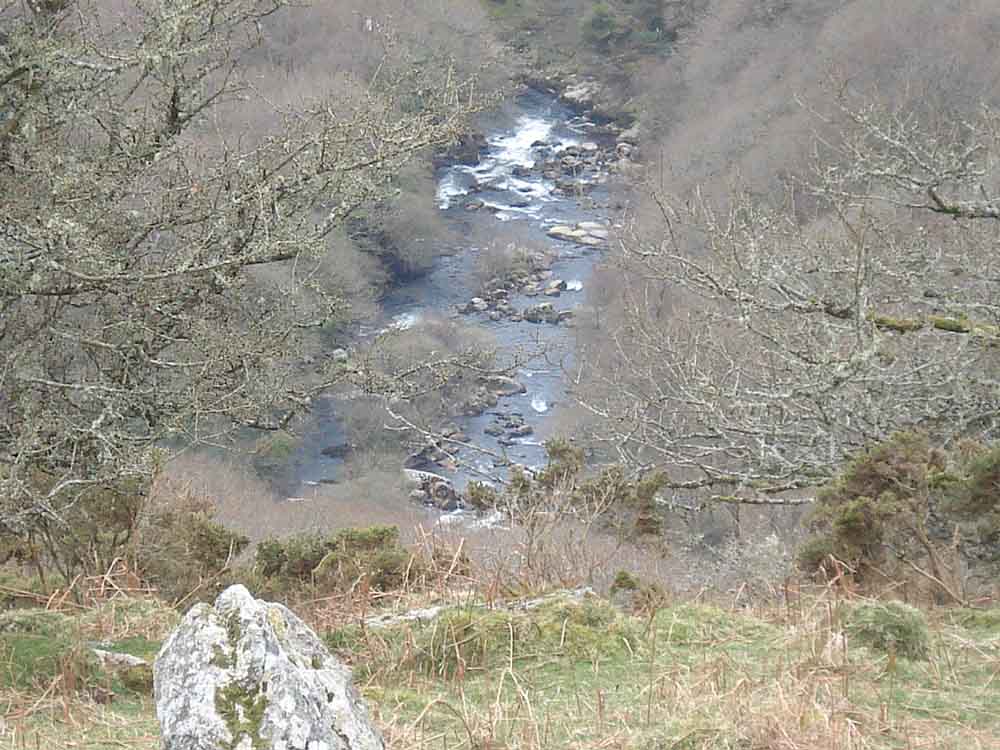 ..... zoomed view.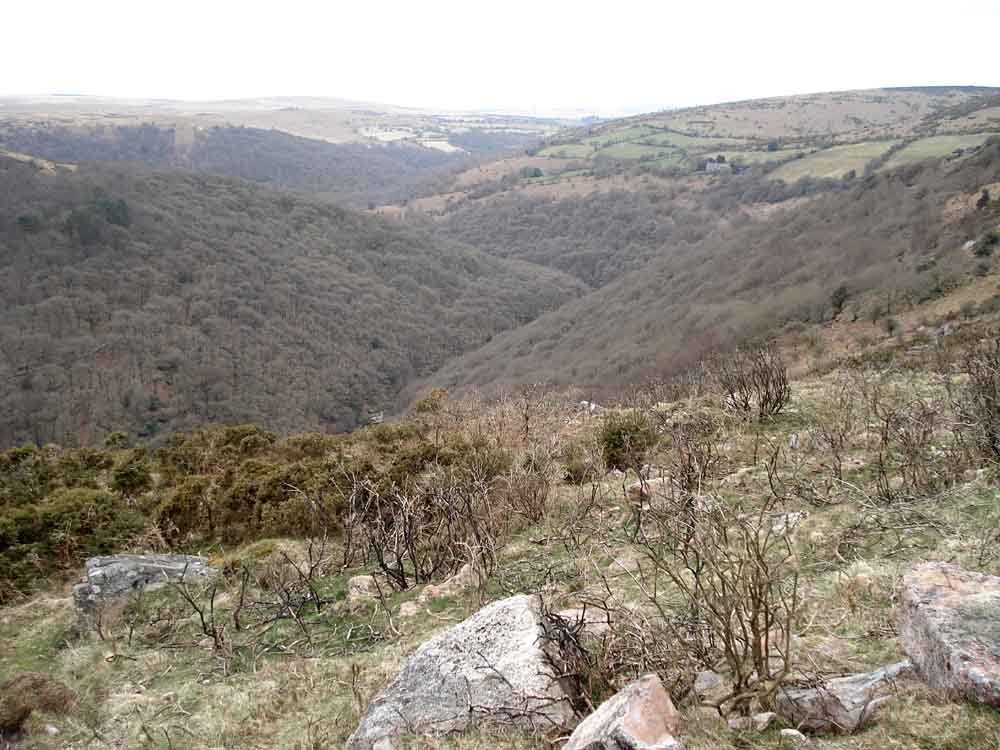 Looking up the zig-zag Dart gorge.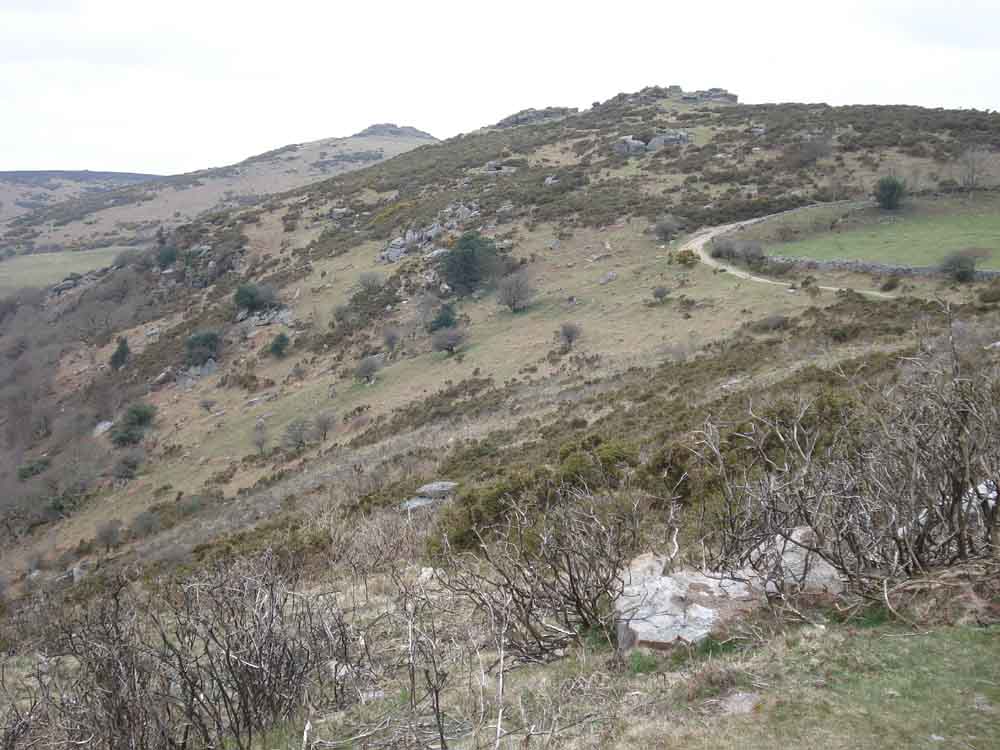 Mel Tor, with Sharp Tor behind.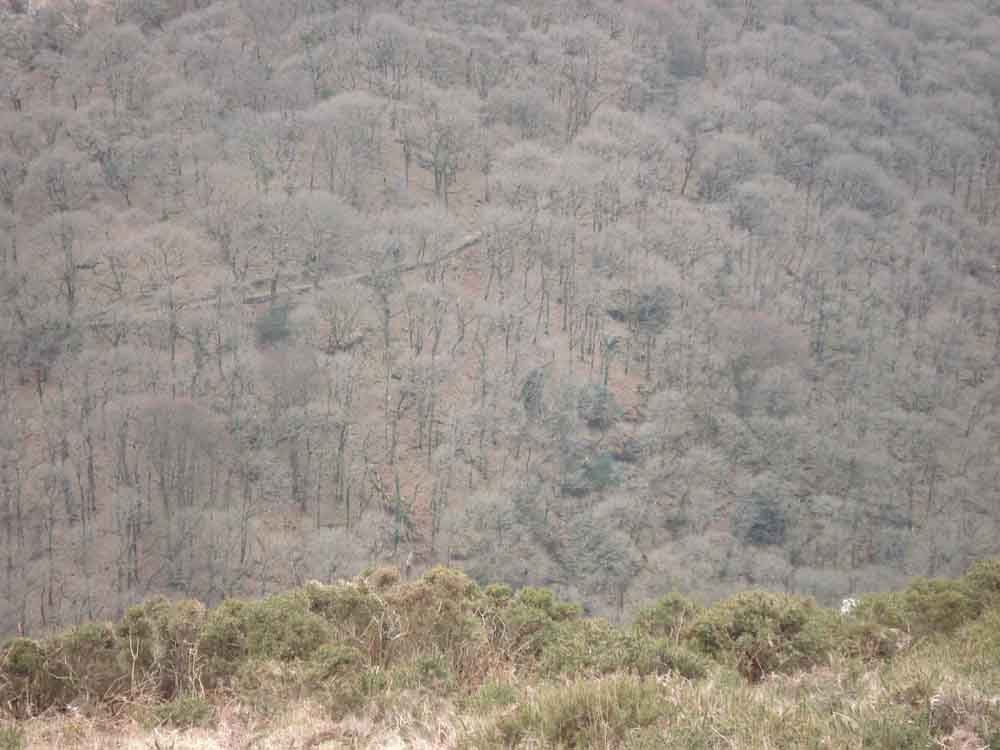 Looking down to the track across the Dart where we walked on 3 Dec 2008 (the GPS track on that web page shows either (a) the GPS was "fooled" by the trees blocking the satellite signal and showed that we walked above the tree line or (b) more trees have been planted since the map was drawn?
A view down the Double Dart gorge.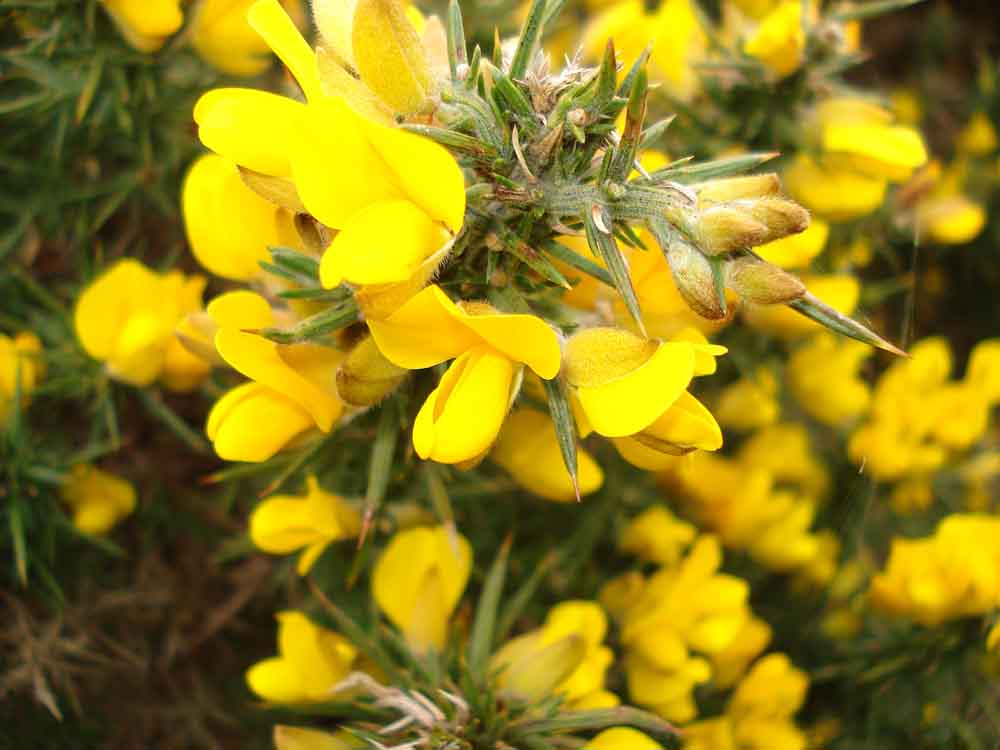 Common gorse flowers.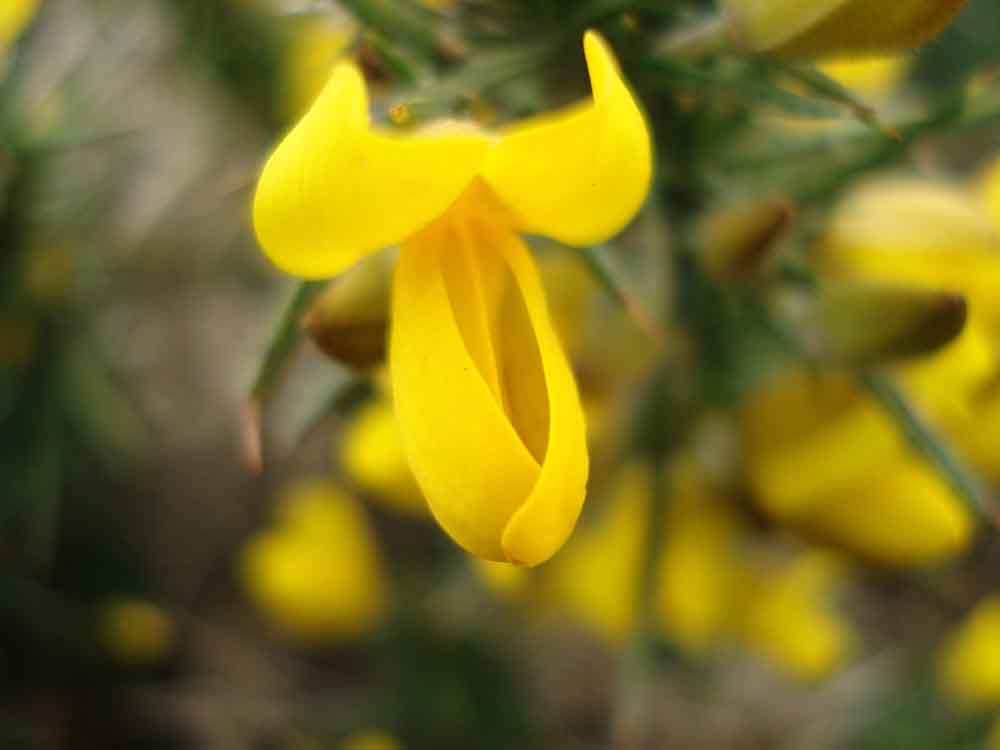 Common gorse flower.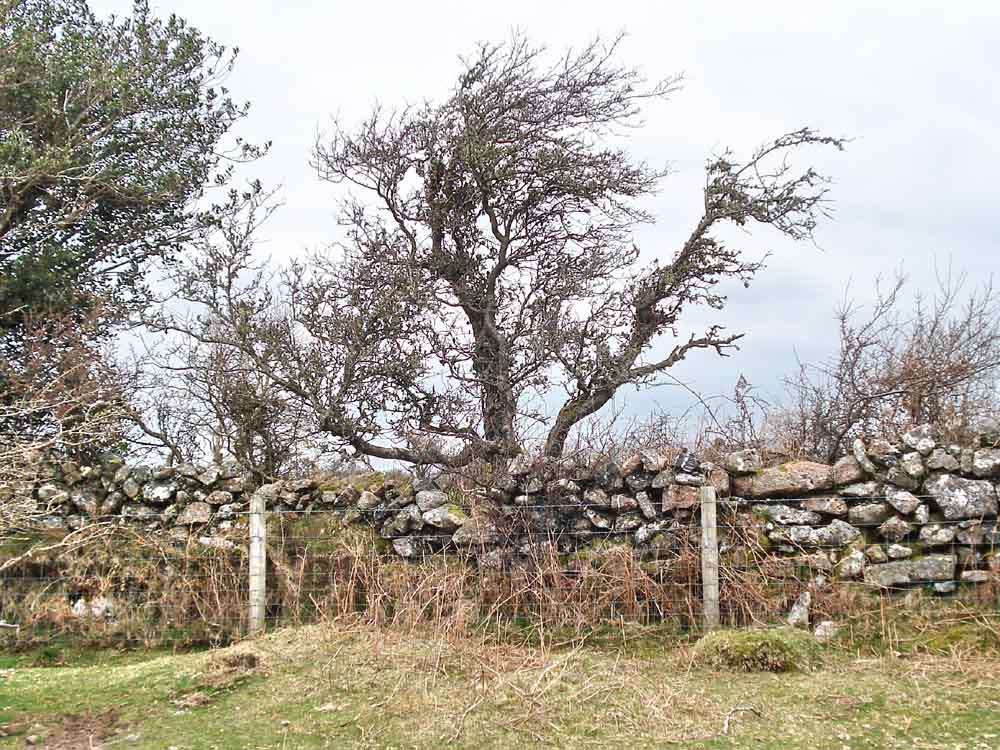 A tree along the way.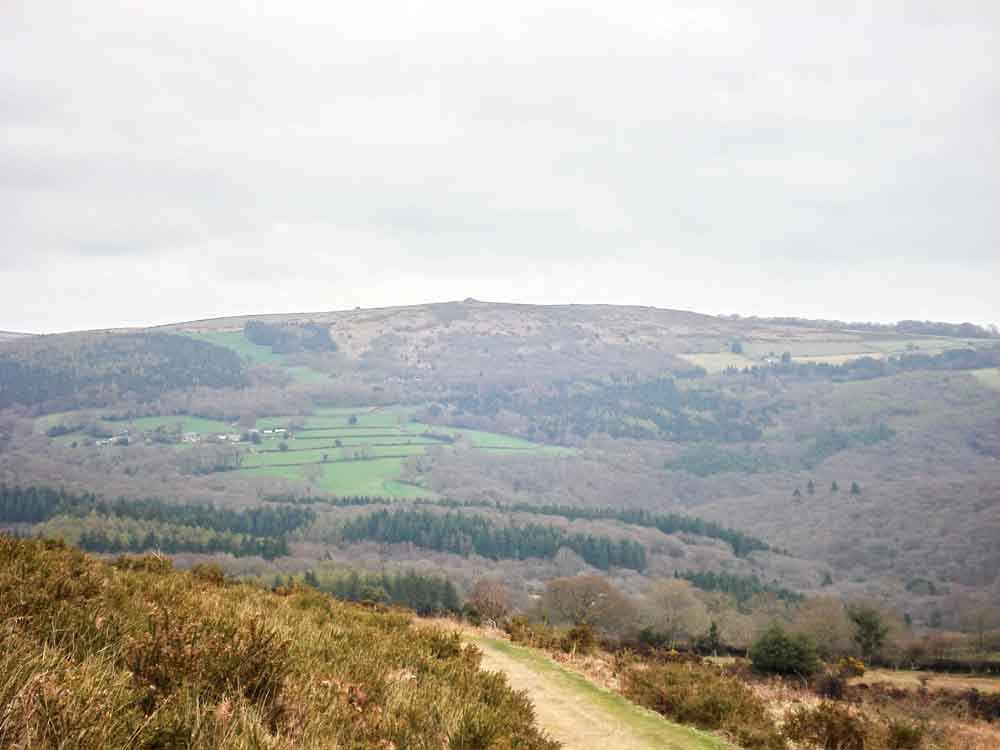 Buckland Beacon - where the Ten Commandments Stone is located, see also here (location: SX 735 731).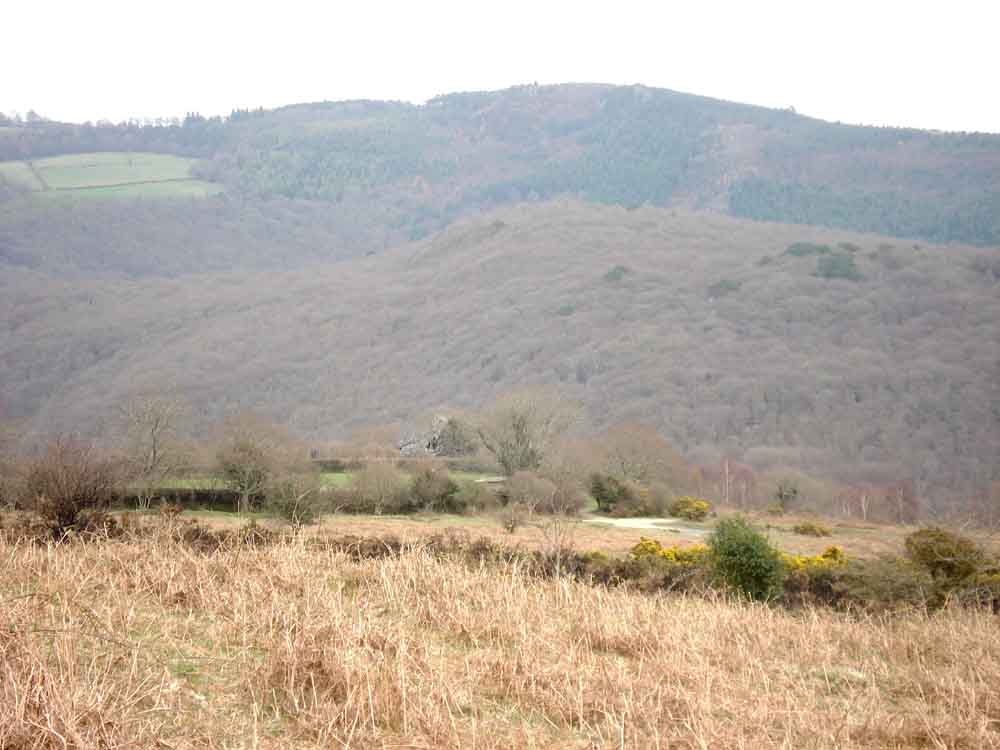 Leigh Tor, roughly in the centre of the photo, we get there later .....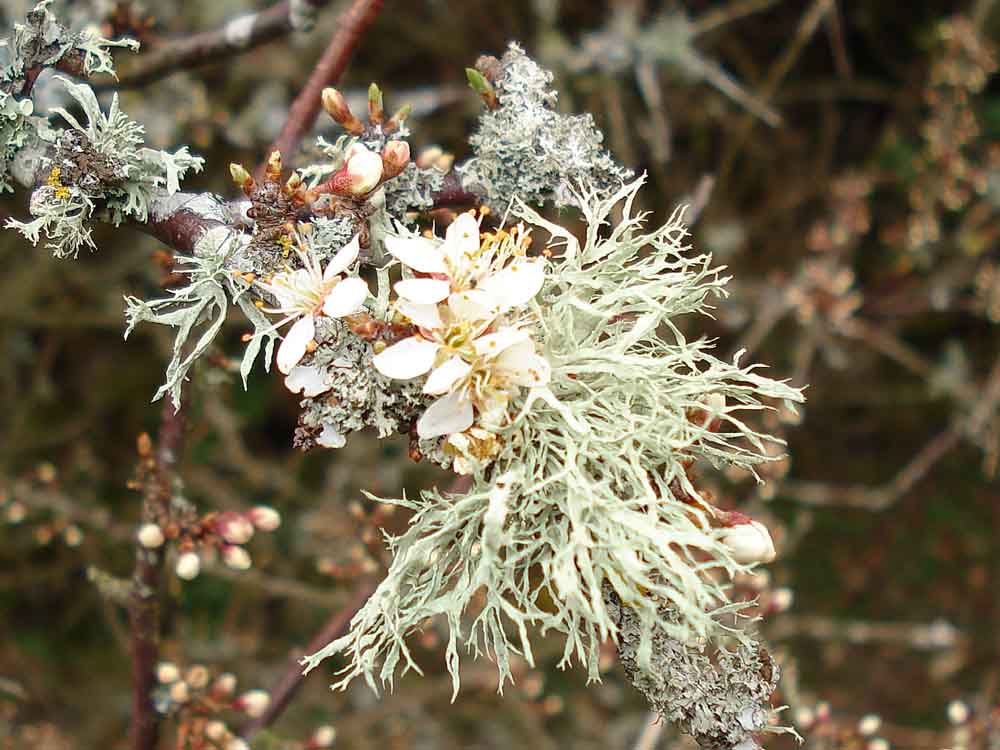 Blackthorn blossom (Sloe - Prunus spinosa), with lichen .....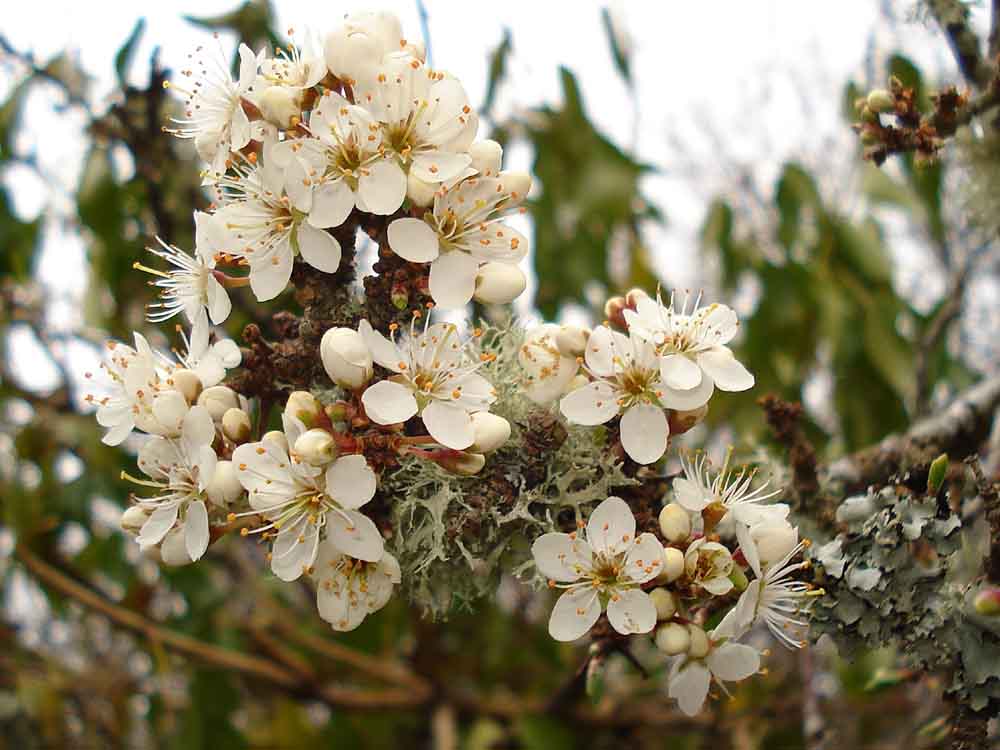 Ditto.
Click to see 2nd page from this walk
All photographs on this web site are copyright ©2007-2016 Keith Ryan.
All rights reserved - please email for permissions